Reference point
The reference point version has a different context. Based on the proportional reasoning skill level (measured before) the player has a specific job in the hotel (e.g., internship). The reference point is that the player is told that a promotion (e.g., bar tender) is possible, but that first some proportional reasoning tasks of a higher level must be performed. The reference point version is different from the original version in the introducing backstory, the removal of money rewards, the addition of a progress bar as an indication of how much tasks the player still has to do in order to get the promotion, replacement of the map with holiday destinations by a 'certificate wall'.
Part of the reference point introduction in the backstory animation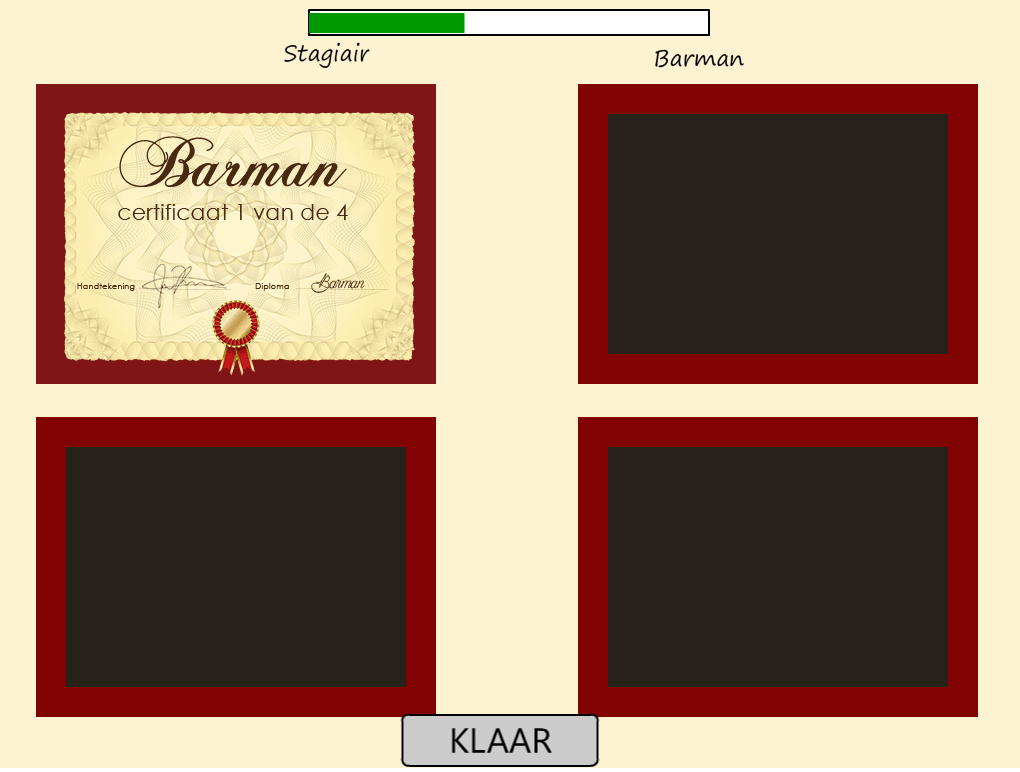 The progress bar is always visible (in the room, subgames etc.). When sufficient progression is made, the player receives a part certificate.
Play the Reference point version
Wouters, P., van Oostendorp, H, & de Wildt, R. (in preparation). An Empirical Investigation of the Curiosity Stimulating Characteristics of Serious Games and Their Effect on Learning and Motivation.