Worked example and Part-task Practice
In the worked example and part-task practice version both worked examples and part-task practices are combined.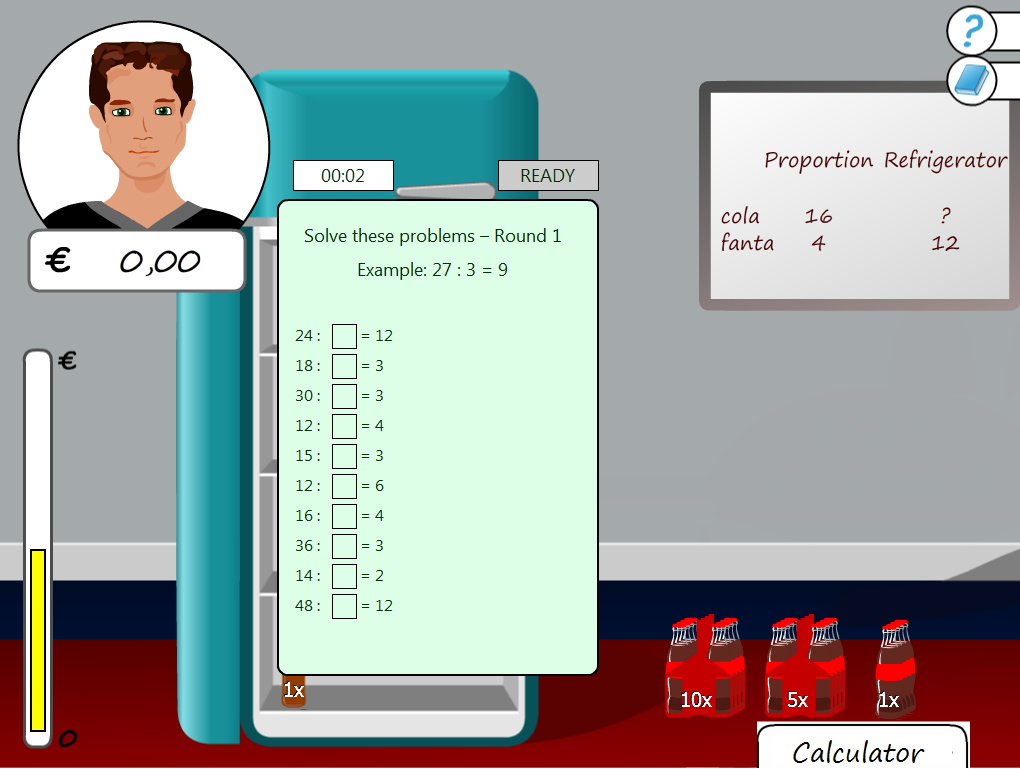 Part-task practice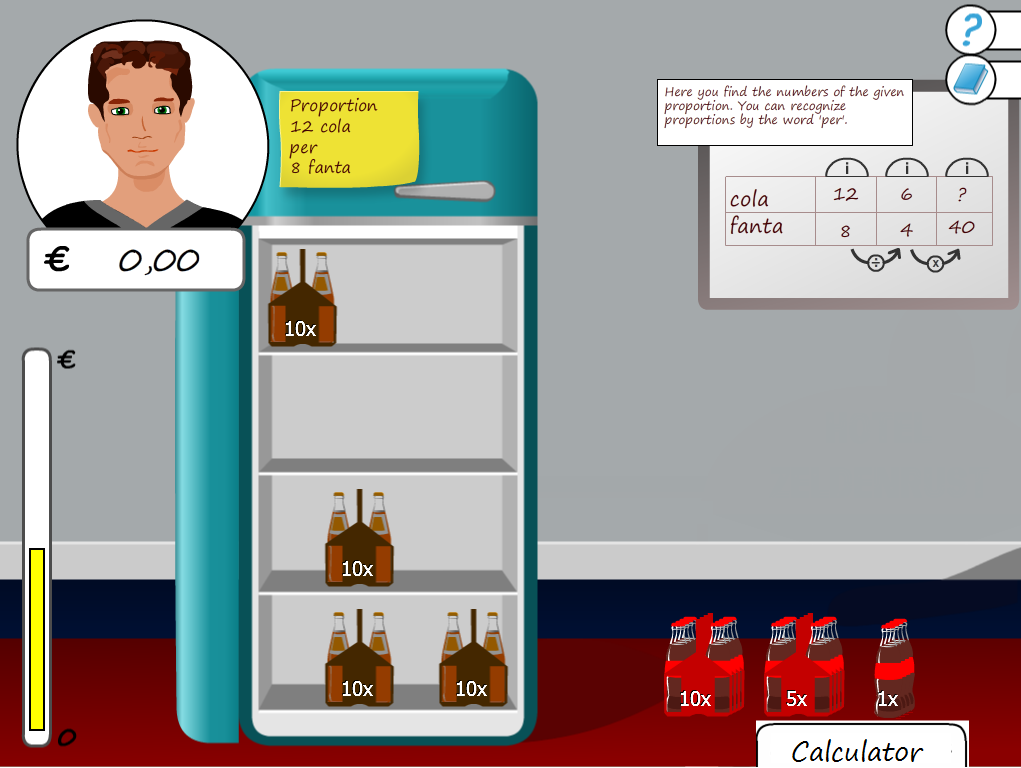 Worked example
Play the Worked example and Part-task practice version
Vandercruysse, S., ter Vrugte, J., de Jong, T., Wouters, P., van Oostendorp, H., Verschaffel, L., Van Dooren, W., & Elen, J. (in prep). The effectiveness of a math game: the impact of integrating part task practice as support.